Double storey extensions are an incredible way to truly maximise your house value and make more space at the same time. They are made up of the same expense as a single storey extension due to the similar process, and with just a few extra steps, you can get much more space for only a fraction of the cost more than a single.
If you're looking to acquire a double storey extension for you own home, CK Architectural are a great way to go about it. Operating across Sheffield, Doncaster, Barnsley, Rotherham, and the rest of south Yorkshire too, our double storey extension service is unparalleled due to our unique business structure.
We guide you through every step of both of the two-storey extension design to help you truly maximise your properties potential in every possible aspect.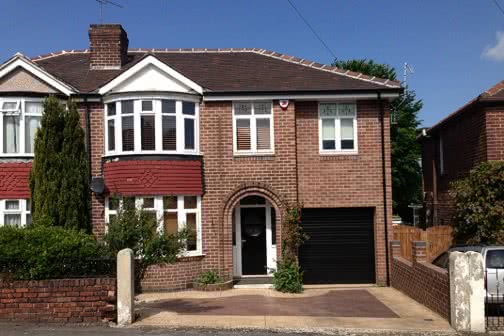 DESIGNING A DOUBLE STOREY EXTENSION
Our extensive experience in design allows us to help your dream double storey extension come to life. With just a few small details and a thorough analysis of your property and needs, we can get to work on making your house everything you want it to be.
Initially, to get your design in motion, we will determine what size and shape is available from your site.
It is highly likely that your double storey extension will require full Planning Approval from your local council, so we will investigate any potential restriction when designing your extension. (We'll expand on this below)
We will work with you and demonstrate different layouts to help you understand the functionality of the space available and create your house extension plans.
CK Architectural also offer 3D Visualisation to help you understand and explore the design of your double storey extension with complete clarity. Simply ask for more details when you're ready.
Take a look at some of our completed work from Sheffield, Chesterfield, Rotherham and Barnsley.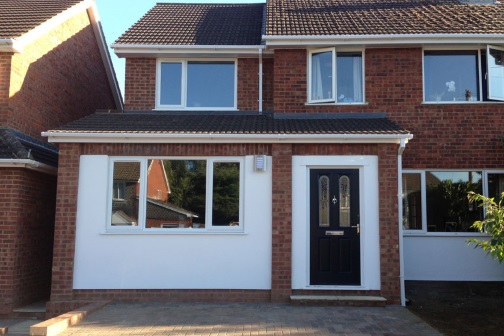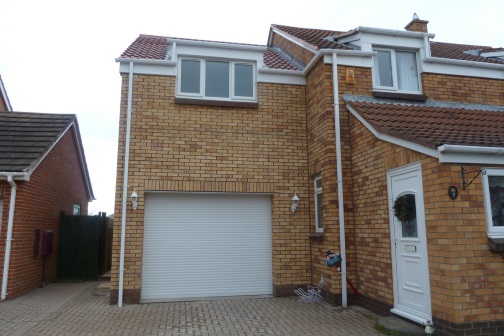 When you are planning and designing your double storey extension with CK Architectural, our Architectural Designers will take into consideration any restrictions such as impact on the neighbours and the surrounding area.
We will also take into consideration any obstacles that the planning department may throw at us, working closely with Sheffield and South Yorkshire council to keep your expectations real, viable, and achievable to create your double extension. 
When grey areas do arise, we can work with you and the council to write a tailored planning statement, alas, some restrictions are "set in stone" and we will not be able to work around them.
This situation will depend on your circumstances individually, and we will be happy to advise. Simply get in touch to speak to an expert.
For more information read through our planning guide.

When we are developing the design for your two storey extension, we will always take into consideration the building regulation requirements.

Unless told otherwise we will always assume that you will need Building Regulation plans.

Your final design will have all the relevant specification to not only gain planning approval but to gain building control approval. 

We like to make the plans easy to read for all concerned from building control officers to clients and builders.
For more information on Building Regulations for your double storey extension read our building regulations guide.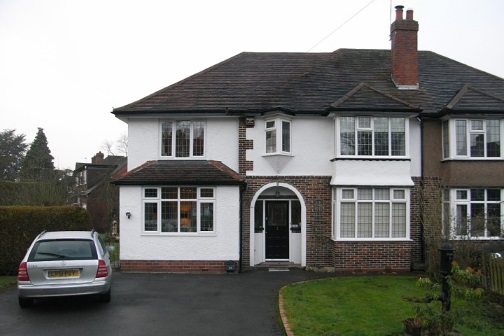 Your detailed home extension plans allow any competent builder in Sheffield and South Yorkshire to price and build correctly. You will get accurate quotations from them if they asses the site as well.
Although we will do our best to warn or design against potential building issues, when a build takes place sometimes issues do arise from aspects not undertaken by ourselves. It is worth remembering we cannot see underlying issues behind walls or underground.  You should make allowances for this and ensure that the builder prices for issues if they arise. 
Be aware to look out for poor ground and drainage and make sure the builder undertakes a CAT scan before excavation.
With the larger projects let CK Architectural take care of the administration and preparation with our project management team.
PROJECT MANAGEMENT FOR YOUR DOUBLE STOREY EXTENSION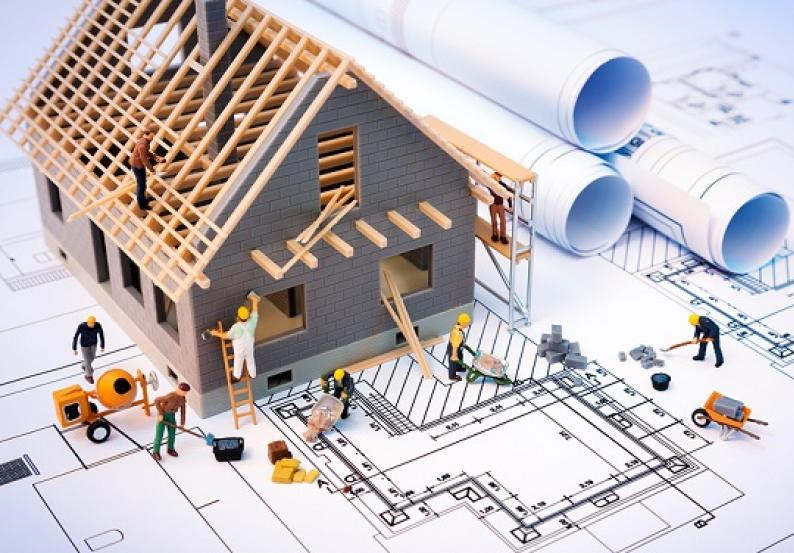 Finding Builders, checking quotes and checking contracts can be a stressful time and that's even before your build has started.
For peace of mind and reassurance, you can always choose to get a 3rd party to project manage your double storey extension.
CK Architectural offer a Project Management service where they will manage the project from start to finish, removing the stress of finding a trusted builder and ensuring they stay on time, on design and on budget. 
You will be regularly informed of the progress and costings involved in your project, and as a result, only need to talk with us rather than the builder. Nothing is left to interpretation as we manage who gets paid after checking that they have reached the agreed stage and to the agreed standard, saving time, money, and stress collectively.
Find out more on our Project Management.
Contact Us Today
Contact CK Architectural South Yorkshire to discuss all your project needs