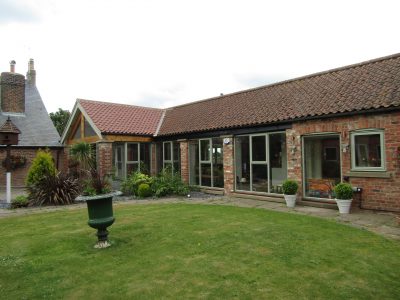 South Yorkshire is scattered with beautiful farmland, and that in turn means plenty of agricultural buildings and barns that can potentially be converted into living or retail space just waiting to be undertaken. 
Here at CK Architectural, we're specialists in designing these barn conversions with our vast experience and specialist knowledge on local planning policies across Sheffield, Doncaster, Rotherham, Barnsley, and the rest of South Yorkshire too.
Although the buildings may seem disused and unloved, we can help you design a perfect modern living space in the heart of the countryside that will combine a traditional period twist with modern comforts.
Designing a Barn Conversion
Designing a barn conversion needs some unique insight and requires some careful considerations to your project to make it reach its full potential. They are very uniquely shaped, typically having long and narrow structures that require acknowledgement
Some key areas to note are:
Although through rooms may be necessary, high apex roofs can create wonderful open mezzanines and galleries

You need utilities, access, services and to adhere to all the building regulations as you would a new build

Insulation will typically be formed within the fabric of the building, leaving the existing structure as a material finish

All additional openings, windows and roof lights will need to be in keeping, no white uPVC windows within a stone and oak structure
GAINING PLANNING PERMISSION
In recent years there has been a focus on unlocking more of the disused farm buildings, but the process is not straightforward. 
Often you can gain permission via the permitted development route which means that planning permission is not always required. 
If permitted development is not applicable for your project, then the team at CK Architectural can give you the best advice and help determine the likelihood of success.
For example, we are able to adhere to The Barn Conversion clause which comes about as part of a new Class – MB – into Part 3 of the Second Schedule of the General Permitted Development Order.
This new class authorises change of use of a building, and any land within its curtilage from use as an agricultural building to a use falling within Class C3 – dwellings. It also authorises building operations 'reasonably' necessary to convert the building to residential use.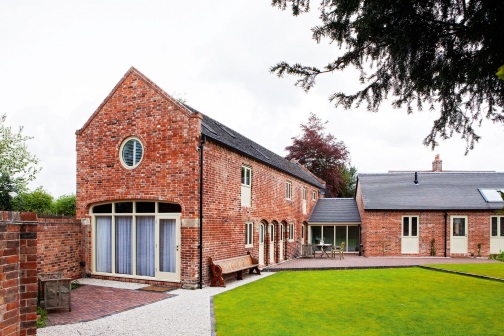 The site must have been used solely for agricultural use historically.

If the site is subject to an agricultural tenancy, landowners must have the express consent of their tenants.

The total floorspace of your barn to be converted must be no more than 450m² – if the barn is bigger, you'll only be able to convert to a maximum of 450m².

The barn must have existed prior to the 20th March 2013 (no building new barns). New barns can be built and converted into homes but must exist as solely agricultural buildings for at least 10 years.

If bigger then the 450m² can be divided into three separate dwellings.
PLANNING TO BUILDING REGULATIONS
Once permission is in place, it is then time to produce buildings regulation and construction drawings. 
Often barns are poorly built and adding more weight may be difficult but, using the existing external walls and finish will probably form part of the planning condition. 
We can design for water proofing and insulation so that the desired outcome isn't affected.
Service and drainage are also a challenge. Where this is unavailable, we will advise on all the options open to you.
In actual fact if you do choose to carry out a barn conversion, you will actually need to adhere to the same rules as most new build properties, in which:
SAP calculations, this will design the energy efficiency of the home, and give requirements for insulation and heating performance.
The building will need to be assessed for structural stability.
Sound testing will be required on completion, but all construction elements affecting sound, need to be detailed and built in accordance with approved plans.
All other documents of the building regulations will need to be checked via full plans approval prior to commencing.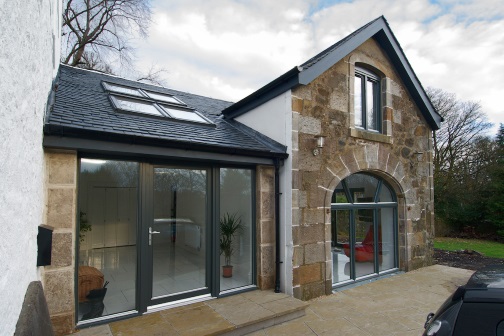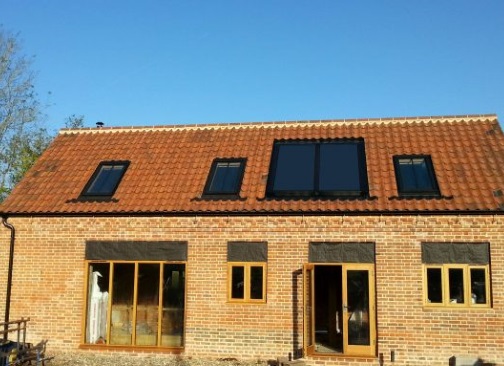 Part B – Fire Safety
Part C – Site preparation and resistance to contaminates and moisture
Part D – Toxic Substances
Part E – Resistance to the passage of sound
Part F – Ventilation
Part G – Sanitation, hot water safety and water efficiency
Part H – Drainage and Waste Disposal
Part J – Combustion appliances and fuel storage systems
Part K – Protection from falling, collision and impact
Part L – Conservation of fuel and power
Part M – Access to and use of buildings
Part N – Glazing Safety (Withdrawn)
Part P – Electrical Safety
Part Q – Security
After addressing all of this carefully, we will provide you with a detailed set of building regulation drawings that will allow you to tender if you wish and give you a guide for the build.
From that point, you can move forward with your barn conversion project to choose a builder to carry out the work as you see fit, or alternatively, carry out a project management service like ours where we'll do this for you and manage the whole thing.