SINGLE STOREY EXTENSION SOUTH YORKSHIRE
Single storey house extensions can be an incredible way to maximise the space in your own and massively increase the value at the same time.
Whether you're looking for kitchen extensions, living room extensions, side extensions, rear extensions, or front extensions in general, CK architectural can help across the whole of South Yorkshire.
We've worked on 100's of house extension projects in Sheffield, Rotherham, Barnsley, Doncaster and across South Yorkshire, working with all kinds of customers in all kinds of buildings to help them reach their fullest potential.
With a vast array of building techniques readily available we can ensure that the finished build not only works for your needs but looks stunning simultaneously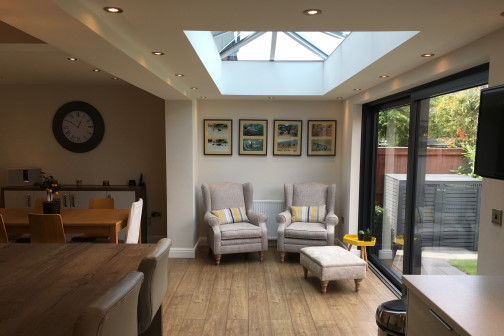 Single storey extension design considerations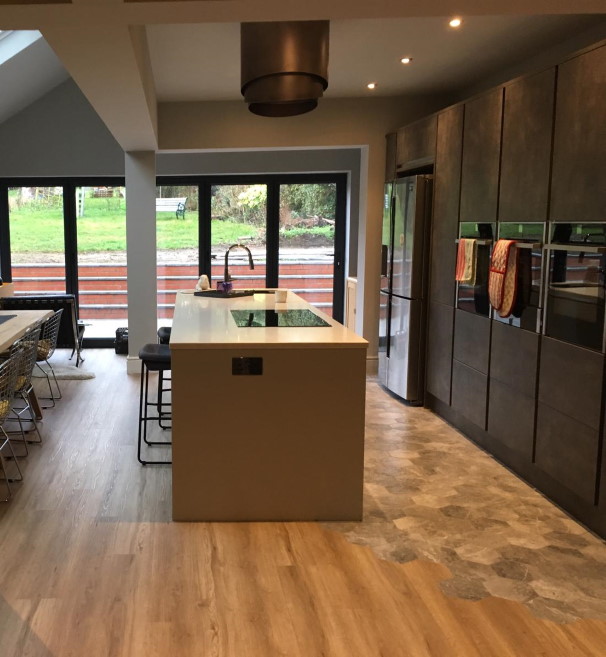 Before getting tender and building your house extension, you need to consider affordability, planning constraints, buildability and building regulations.
Rear extension plans need to consider the garden and making internal rooms darker.

Single storey side extensions may encroach on the neighbours or prevent accessing the rear.

Building a kitchen or garden extension will impact both you and your neighbour's property.

A front house extension may affect more aesthetic consideration
This can be a complicated procedure, but CK Architectural south Yorkshire home and extensions designer will make sure you have the right information to make the best decision.
Affordability

Planning Constraints

Buildability
Party Walls

Building Regulations

Lighting
Neighbours

Visual Impact

Affected Areas
We offer a free consultation in the comfort of your own home and offer all the advice you will need.
Finalising your home extension design
Once the considerations for your single storey house extension and drawings are in place, it is time to explore the options available to you.
Your detailed brief and requirement list will come to life in a variety of different architectural designs showing sizes, layouts, roofs, glazing, and a range of other variables allowing you to customise your extension and make it feel like just another piece of home.
This allows you then see the wider impact, how it looks on the property, and, most importantly, how it functions.
Once a concept design has been agreed, we can develop the extension plans with you adding all any specific requirements such as bi-folding doors or locating the toilet sink for extension types like bathrooms, en-suites, and kitchens.
It's here things get more intricate and really become your own as we tailor your extension to you.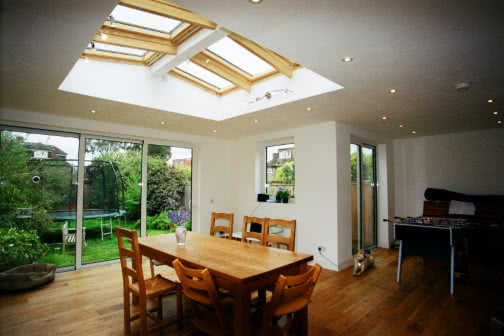 When we have perfected your extension design, we will then take you through the planning processes (there are a lot of single storey extensions that can be done under permitted development which means planning is not required).
We do advise an enquiry is made to make sure planning is not required. If planning is required we can the design prepped and submitted in quick time. Our team is fully experienced in dealing with the planning department and our drawings always meet the validation criteria.
Once submitted we will keep on top of them to ensure planning will be approved on time or to make any changes to help it through successfully.
Read our planning permission guide.
With your approved single storey extension plans, you will then need to get building regulation drawings.
All building work will need:
building control approval

full approved plans

building regulation drawings

a site inspection of your project
We will add all the necessary detail with your approved documents and gather any other information needed such as structural engineer calculations (as we have experts in this as well).
This will be submitted on your behalf to either a private inspector or the local authority building control to gain approval.
When the plans are approved, then you can move onto the build. Our detailed drawings will be more than enough for any competent builder to build from.
We keep our technical team up to date with the ever-changing regulations and are always researching new and better materials.
We advise using these drawings to gain the best quotation and service from your builder. We also can recommend local, trusted builders in regions like Sheffield, Rotherham, Barnsley, Doncaster and across South Yorkshire as well, and can even project manage the build for you.
Read our building regulations guide.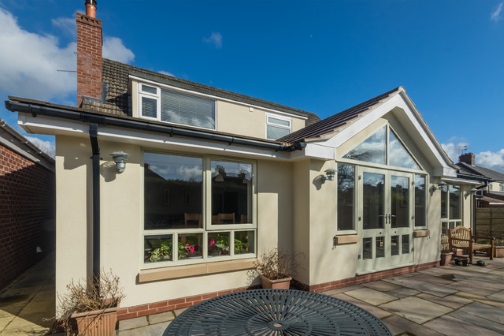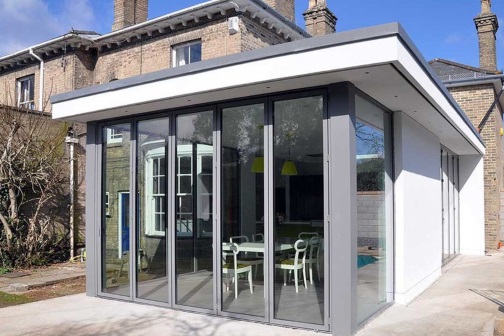 After all else is done, the only remaining step to undertake is the building of the extension itself. This is where external builders are required.
Our suggestions in this instance would be:
Make sure your builder has the relevant experience, references, and availability to build your single storey extensions.

Choose someone you would feel comfortable working with and talking to about concerns.

Be clear about your timescale expectations and specific finishes Extension plans for building regulations will not complete the items in the work contract.

Quotations should be clear and easy to read, referencing our detailed approved building regulations drawings.

Ask who will be doing the work, will they be subcontracting and who is responsible.

Make sure you know when you need to paycheck their payment structure and be comfortable with it.

Don't always go with the references they give you, it's not hard to find out where else they may have been working.
Alternatively, our complete project management service does apply here too. We'll be dealing the builders first-hand so that you don't have to, dealing with all progress, issues and concerns on your behalf as approved by yourself, taking the stress of building management away.
We try to add as many construction details as possible at the building regulations stage, but some assumptions have to be made and certain areas investigated before moving forward. Make sure you to remedy them prebuilding to avoid any costly surprises (unless we're managing your project for you). We offer help throughout, for both you and your builder, we will come to the site if help is required
Contact Us Today
Contact CK Architectural South Yorkshire to discuss all your project needs
Sheffield

Barnsley

Rotherham

Doncaster