Snap and Send us your info
Receive a report packed full of advice to get going
Follow our simple guide to surveying your home
Concept design, our first ideas form your agreed project brief
Developing the design, we work closely with you exploring all the options
Over to us for Planning and Building Control applications
Professional online design system
CK Architectural South Yorkshire have created a new online design package for our customers. We can provide the same great service without the need to visit your home.
What changes can you do to your home without a visit, sale or any obligation? We have the answers.
We have an office full of architectural designers, architects and design technicians with over 100 years combined knowledge in the design and building industry. You can get all the necessary information you need direct from the experts all from the comfort of your own home.  Whether you're thinking of a Single Storey or Double Storey extension, a new build or loft conversion we can give you full advice on cost, planning, design ideas and building control completely free.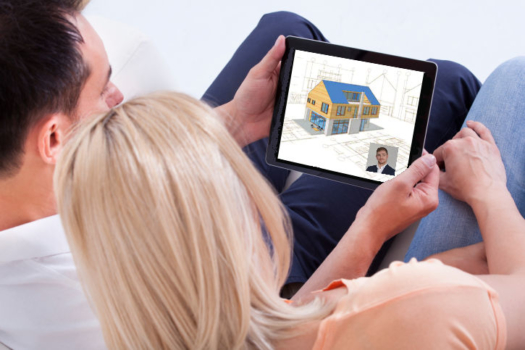 STEP ONE - Free property assessment report & no obligation quote 
Our online guide includes everything required to get you started. Just answer the simple questions and send us some photos.
Once we have all the required information, we will provide a 4-page property assessment report. This will include the following:
Write up on your ideas plus our own.

Type of planning application and costs

Building control requirements and application costs

Likelihood of gaining planning permission

Point out any building control issues

build estimate

Structural engineer requirements

Itemised quotation and payment schedule

Flow chart of progression
STEP TWO - Self Survey Guide
Once you're happy with our advice and price, we will send you the self-survey pack, this is a step by step guide on what measurements and photos we need to draw your house accurately. Don't worry this is easier than you may think, and someone is always avaiable if you get stuck and need advice. 
STEP THREE - CONCEPT DESIGN
Next we will draw your home accurately using the measurements provided along with your project brief to guide us. We will produce the existing floor plans along with your first concept design.
STEP FOUR - DEVELOPED DESIGN
Once the concept design has been agreed we can then develop the design in more detail, considering all the site information, planning, building control and any budget restrictions. Developing the design to your satisfaction will be done online by email, screenshare, Skype, video chat or WhatsApp whichever method is available to you and the easiest.
STEP FIVE - Approvals Planning & Building Control
The finalised design will be prepared and submitted to the local council for planning approval, acting as your agent and keeping you updated during the process. We shall then organise your detailed Building Regulation drawings and submit them to Building Control.
Save time and money by following our 5-Steps to designing your dream
Get Started Now, take just 5 minutes and fill in the form below