Exciting times ahead for Sheffield as the Sheffield city council has developed a master plan of regeneration set to improve employment, living standards and tourism. Iconic areas such as Castlegate, The Moor and Waterways are all enjoying massive investment.
Sheffield Waterways Strategy
Sheffield hosts a great variety of waterways such as rivers, streams and canals which have been an integral part of the heritage. There are over 150 miles of rivers and streams in
Sheffield and the council want to deliver sustainable regeneration for future generations. To achieve this, we need to involve everyone who is able to help.

By 2022, we want our rivers to become central to Sheffield being an attractive, competitive and sustainable city, rich in wildlife and offering a wonderful quality of life to residents, workers and visitors.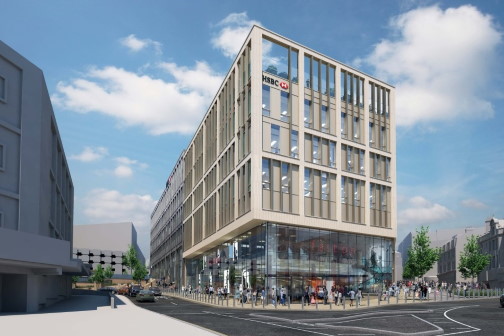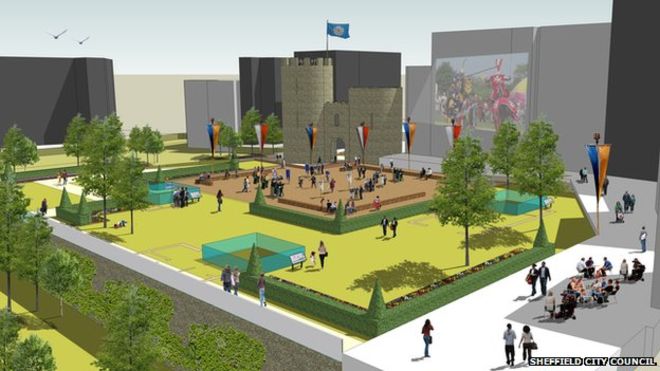 Hotels, businesses and residents in Sheffield's historic Castlegate will soon enjoy a transformed outlook and setting – as Phase 2 of the acclaimed 'Grey To Green' scheme gets under way.
Sheffield history starts at Castlegate is, with the joining of the Rivers Sheaf and Don at the 'Sheaf Field', the Norman castle, the city's first bridge crossing, markets and later the first purpose-built Town Hall and Courts.
The scheme will also link Castlegate to the under-used Victoria Quays area and transform the almost redundant former inner ring road with sustainable drainage, floral meadows, segregated cycle lanes and public art. It will also significantly improve the approach to the Castle House Kollider/Kommune on Snig Hill.
Since 2013, the 'Rediscovery of Castlegate' project has caught the wider public's imagination and has become one of the central 'place-making' initiatives in the City Centre Master Plan, and a major opportunity for innovation and collaboration with community organisations, the city's 2 universities and businesses.
Castlegate is a street in Sheffield, England. It is now the main thoroughfare to and from the North of Sheffield as it links Park Square to Wicker. Castlegate, built along a portion of the River Don, was the old location of the slaughter houses. It also served as a back entrance to the Alexandra Opera House as well as the market quarter situated on the site of the former castle of Sheffield.
From the 1960s until 2013 it housed the eponymous indoor markets, which were built to provide permanent accommodation to tradesmen. In November 2013, Castle Markets closed when the new bespoke Markets building on The Moor opened.[1] The castle market building was demolished in 2015, leading to the rediscovery of the foundations of Sheffield Castle. In August 2018 archaeologists began excavations of the castle foundations as part of a £5 million plan to regenerate Castlegate.
For further information form the Sheffield city council click here https://www.sheffield.gov.uk/home/planning-development